ahh, Cabo — i shall see you again soon — one month from tomorrow, in fact!
this 17degree weather can't bring me down when i remember the Honeymoon Fun we had taking a day to ride 4-wheelers on the beach… Ah… the dust, the helmet, the stinky bandanna that was cloroxed beyond its usefulness – in which i also tried not to be a germ-a-phobe and think about who else had used the helmet and bandanna… and just enjoy the day…. to which, i surely did!!!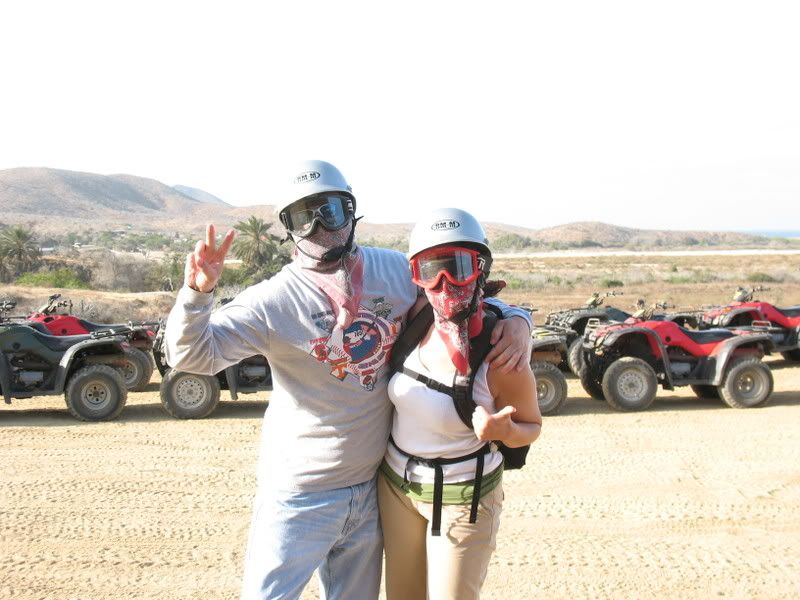 Strapped in and ready to go!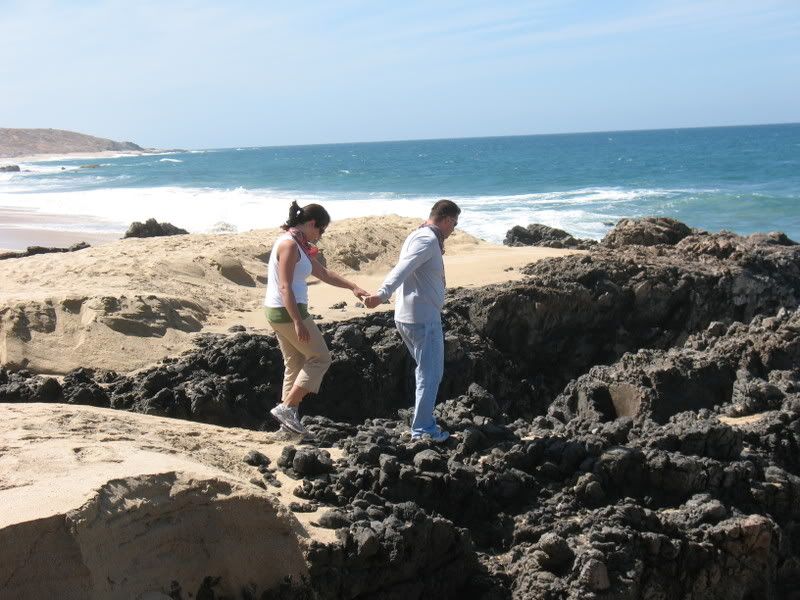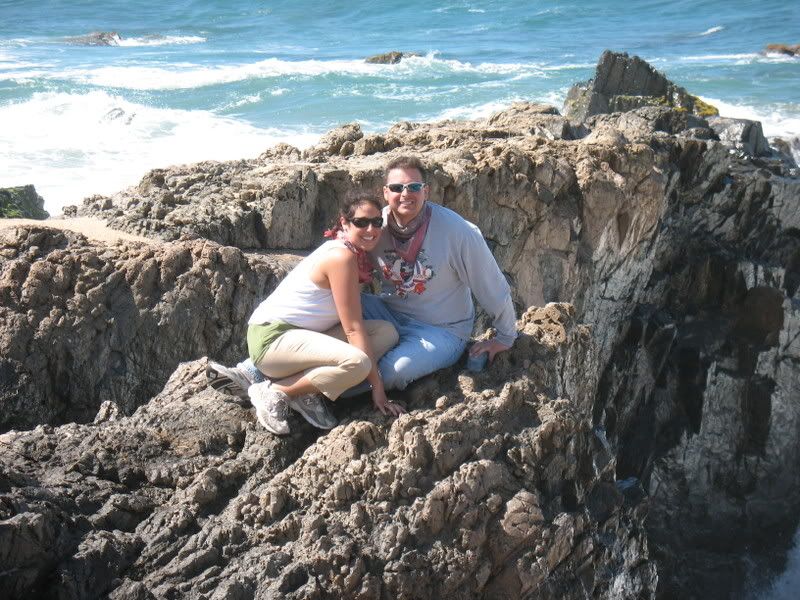 This is my most favorite progression of shots from that day!
though we don't plan to take this excursion again this time around- it was a lot of fun, and we highly recommend it for anyone taking a trip to CABO!
negative 2 degrees. do you understand what that feels like? its cold to the bone. people are walking around downtown with their scarves over their faces so they don't have to breathe in the coldness. i won't even try to explain what the windchill is like, and how much colder it makes everything.
on top of that, i HAVE a cold. bugger! it started precisely at 12:13am on Saturday morning, as we were driving the blushing groom-to-be (Wyatt) home from a night out with friends, to get some good rest before the big day….
my cold started as a scratchy throat from hell, and has, within the last 24-hours, progressed up into my nose with lots of goo…. but i am hoping it finds its way out of me soon… i have a big weekend coming up -beer and hockey!
I am walking around in a stuffy-nosed haze and most of the people here at work are telling me to go home. why won't i listen to them? i am brewing a personal vendetta with NyQuil because it has not knocked me out at all in the last three nights… and i fear that my husband will never get any sleep. the dogs, though, sleep right through it. no worries. bugger!
but, enough about me and my mucous.
here are some fun photos from Wyatt & Gerty's wedding weekend of fun…. and until next time, i will be spraying lysol on anything i touch!

The Groom & Best Man, all gussied up for a big day!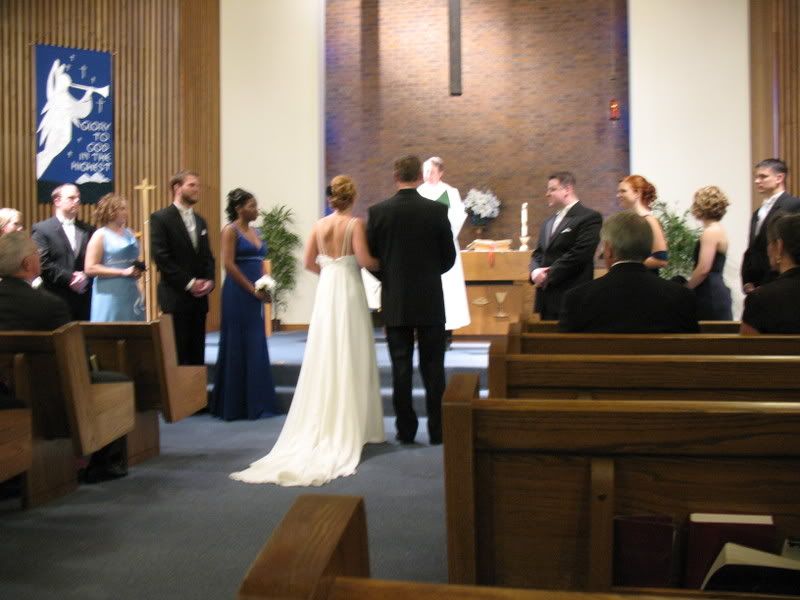 gorgeous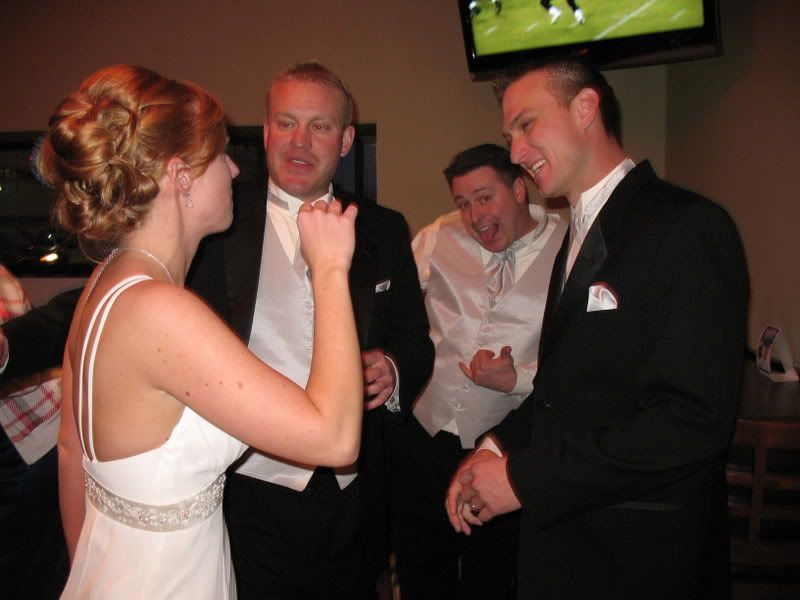 silly, silly

the blessing

the proud parents of the groom – i love this photo!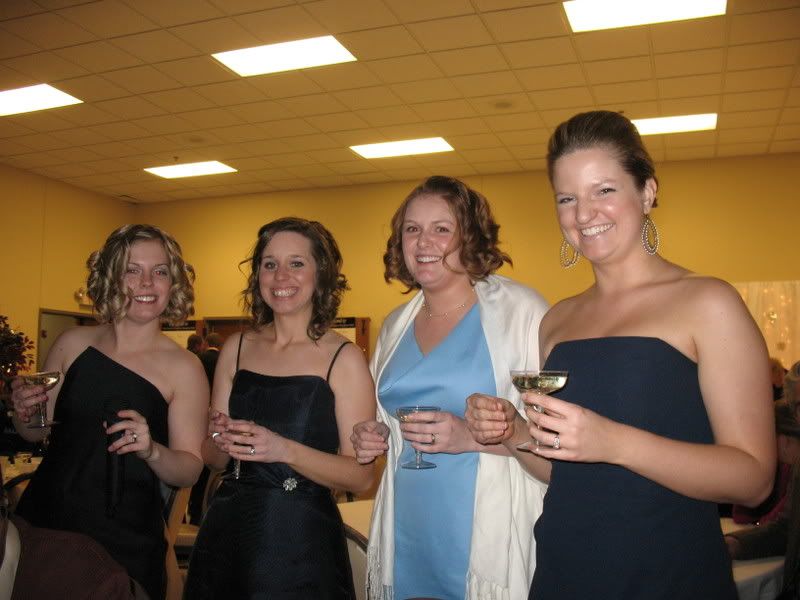 The Maids Toast

the BEST Best Man Speech I have Ever Heard! (well, Doug's was pretty good, too!)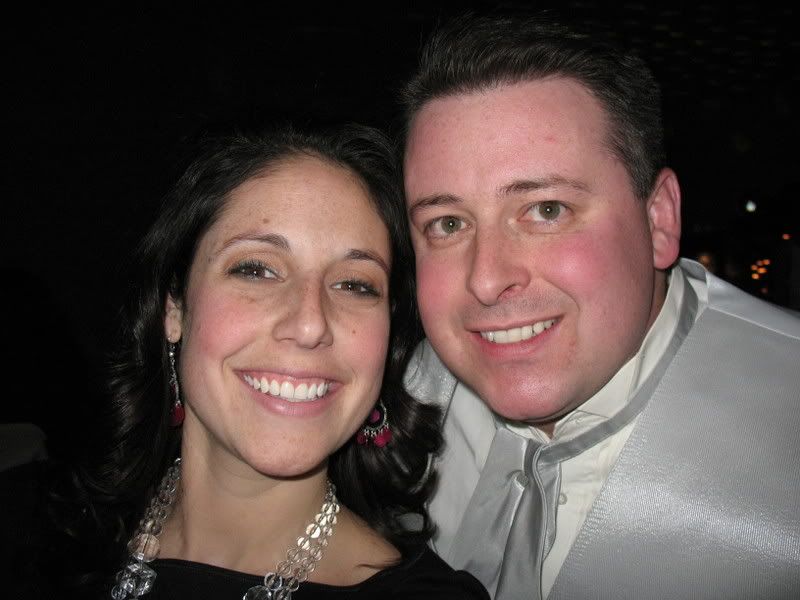 obligatory Becker photo
December is here – and i am excited because:
- i was finally allowed to pull out our tiny stash of holiday decorations. (i was waiting on The Boy to help, and rightfully so– not two minutes in to his trek into the basement did i hear, "Don't Come Down Here!"… no, he was not stashing a surprise holiday gifty for moi… he was disposing of another rodential intruder! I SWEAR, PEOPLE!!! THE MADNESS HAS TO STOP!)
- I can fully and openly listen to my holiday tuneage… of which i have been secretly consuming since two weeks after halloween…
- and i have already made one full batch of Grandma's famous Toffee… of which, i do not like, and thus is the perfect candy to make, batch after batch. (last year i made 56 batches between turkey day and new years… that's a lot of sugar and butter, people!)
I am pretty proud of myself – on Wednesday, i mailed all the holiday cards and most, if not all, should be delivered by today, at the latest. For your holiday viewing pleasure, here's what we sent (with the handy-dandy "what is this picture" feature):
We wish you and yours a joyous holiday season!